Outdoor USA Made Furniture
Outdoor Amish built furniture will last a lifetime.
Lifetime Warranty.  Best in the Business.  Customizable outdoor USA / Amish Built Patio Furniture including Tables, Bar-stools, dining, conversation sets, and lounge seating, all available in a variety of poly colors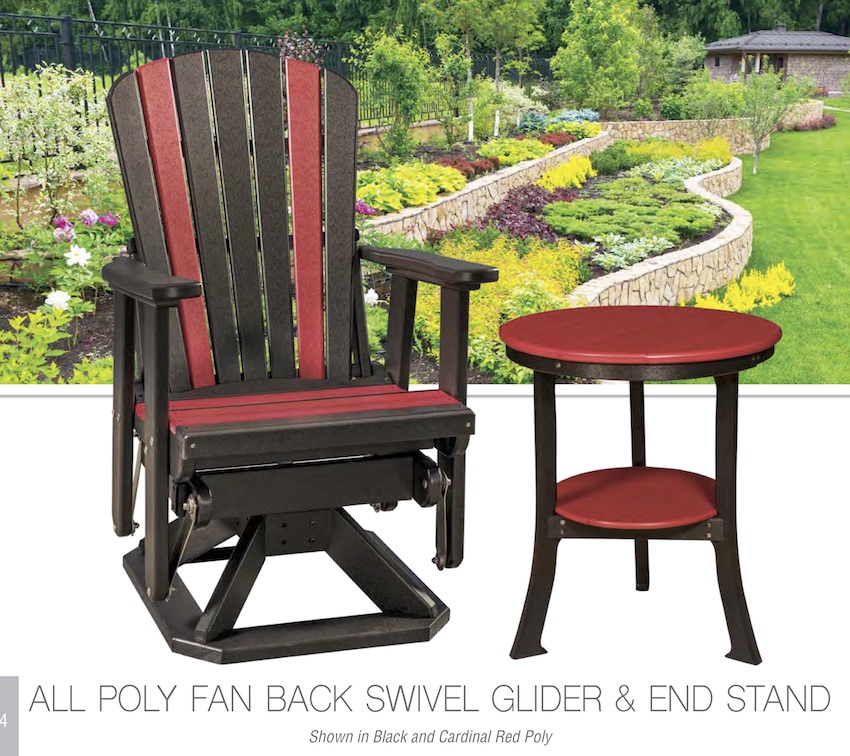 Made in the USA  made from poly lumber that is weather resistant and can be customized with several color combinations.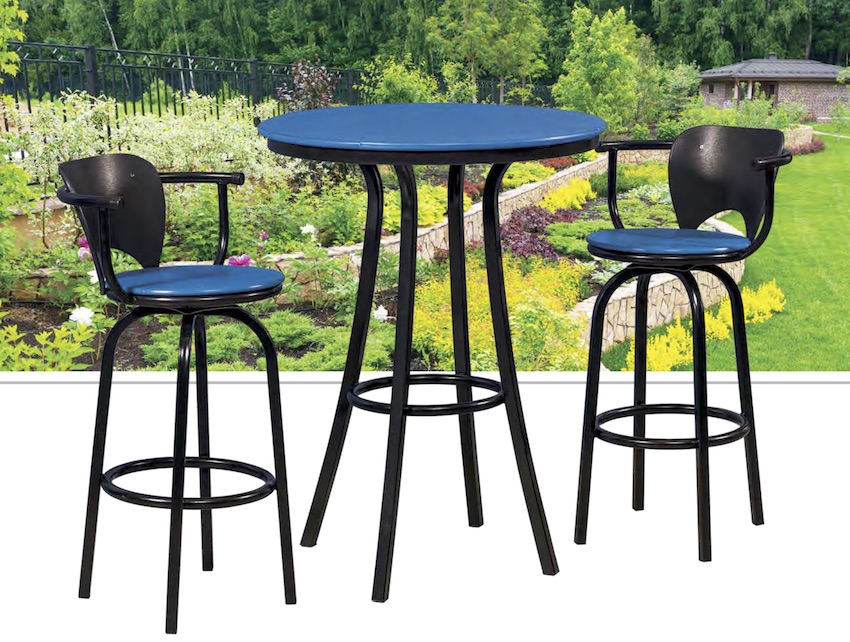 So many people long to create a peaceful outdoor retreat in their yard, complete with stylish and comfortable outdoor furniture for relaxing and spending time with family and friends. No matter what your space is like, any outdoor area can benefit from beautiful and durable outdoor furniture. In a recent survey by the American Home Furnishings Alliance (AHFA), more than 70 percent of U.S. households have outdoor spaces, with almost the same percentage using that outdoor space at least once a week in season.
When purchasing outdoor furniture for your home, you not only want it to be aesthetically pleasing, you also want it to be durable. Handcrafted Amish poly outdoor furniture can withstand exposure to the elements and resists cracking, peeling and rotting. It's easy to clean, will endure wear and tear and will still look beautiful for many years to come. By investing in Amish built outdoor furniture, you will save both time and money right here at USA Furniture - Leather Your AMISH Connection..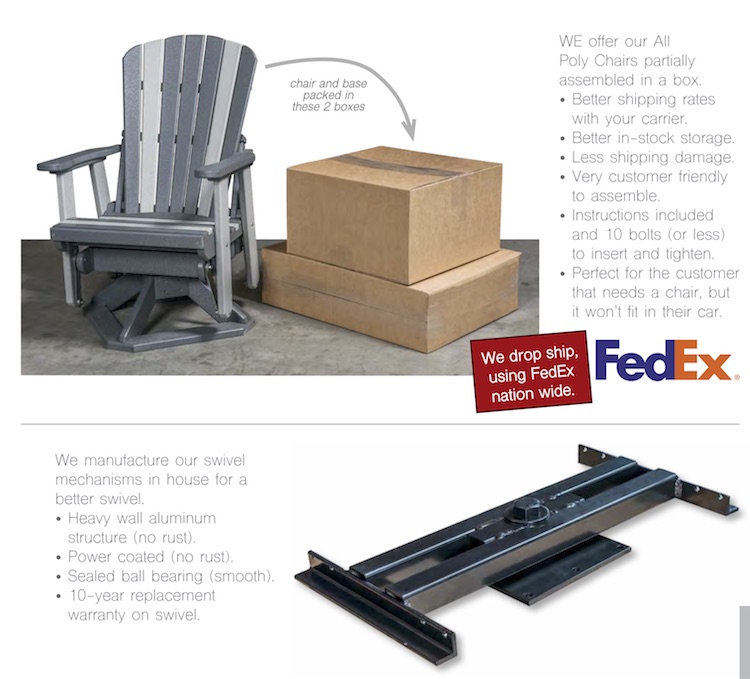 With its good looks on top of its worry-free functionality, Amish Furniture is the perfect addition for your backyard arrangement.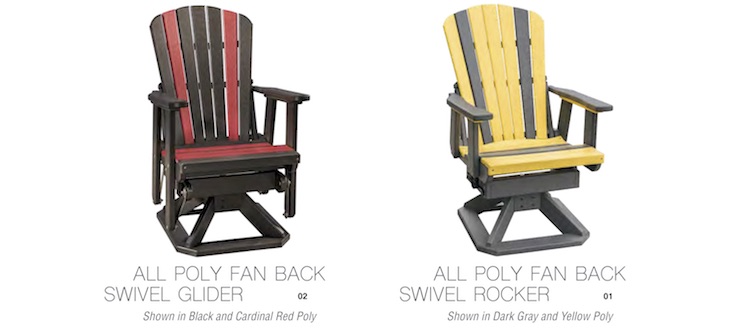 Constructed from American-made, recycled plastic poly lumber, your Amish Built Patio Furniture will be fade-resistant and virtually maintenance free.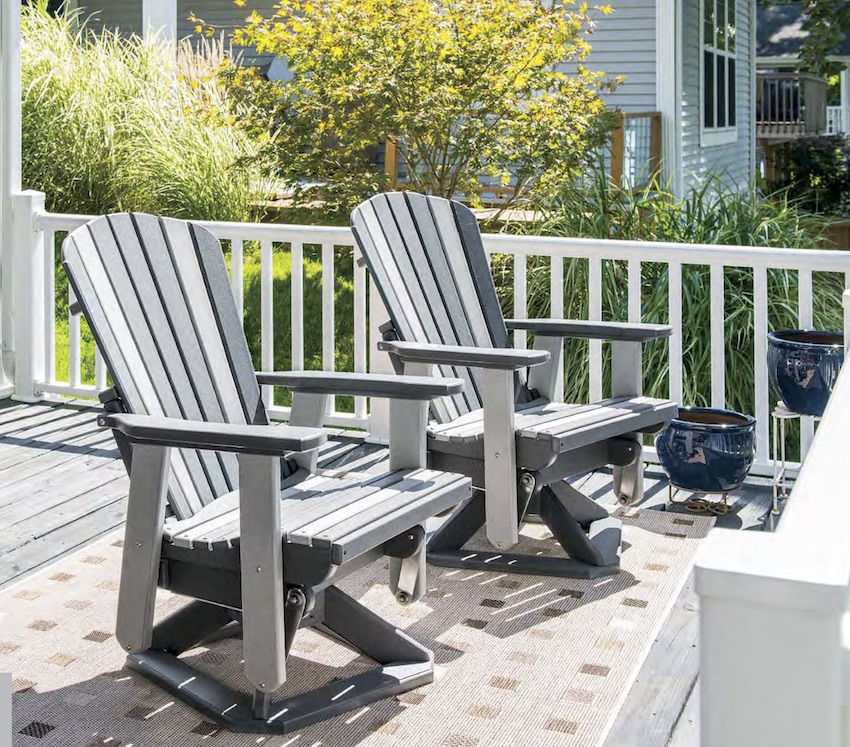 Our Amish Made Patio Furniture offers the freedom of customization with two different sizes and multiple poly color combinations to select from.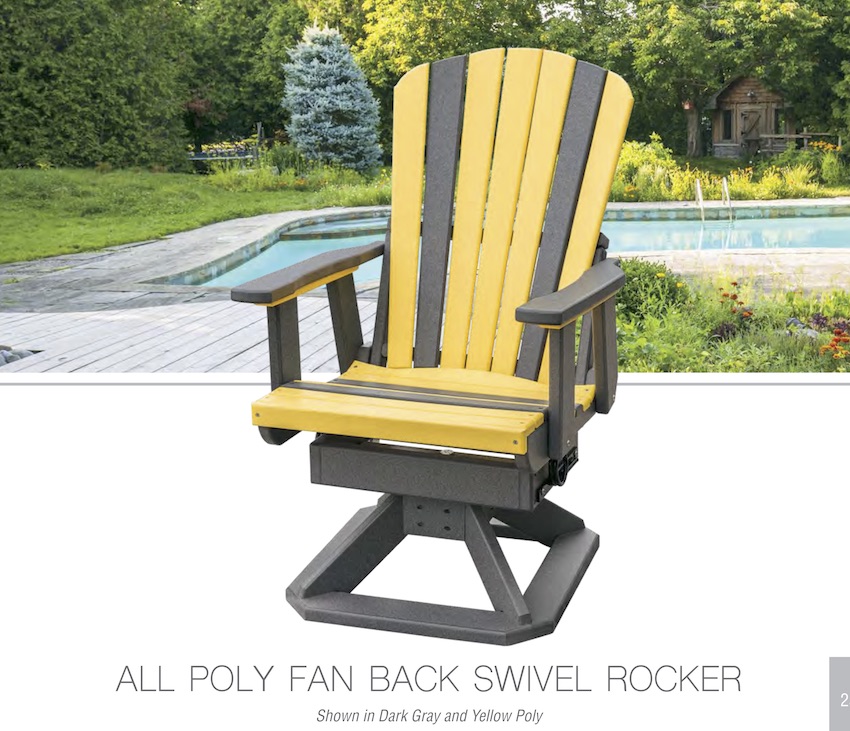 An eco-friendly way to dress up your front porch, our Chairs and Porch Swings has classic good looks and is crafted of maintenance-free, recycled plastic.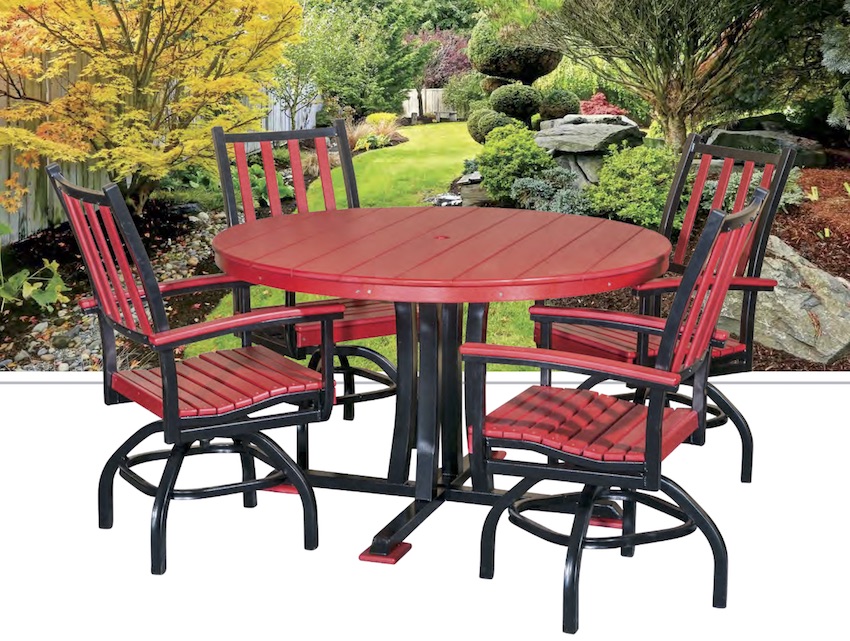 Tables and chairs can be customized with tilt, swivel as well as made in standard chair or bar height.  Can be made with one color or a multitude of colors.  All the metal has a powder coated finish that will last a lifetime.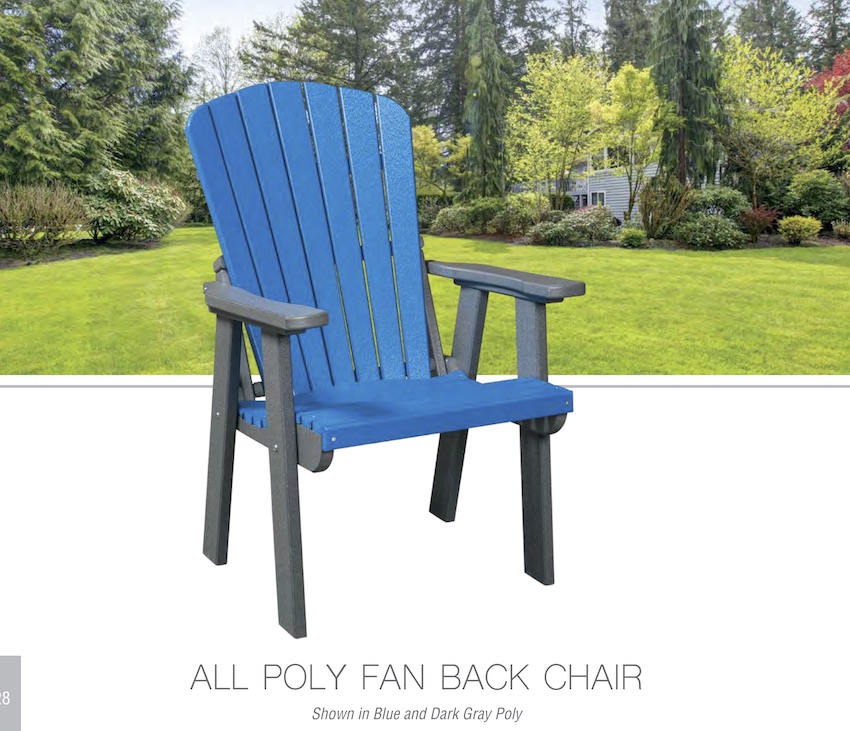 Amish built outdoor furniture is available in a wide variety of colors and styles to match your decor. And since it's made from recycled plastic, you can feel good about purchasing products that are eco-friendly.  Fine Amish craftsmanship goes into every piece, ensuring that your piece is as well-made as it is beautiful. Each piece is made in America and customized to your exact specifications.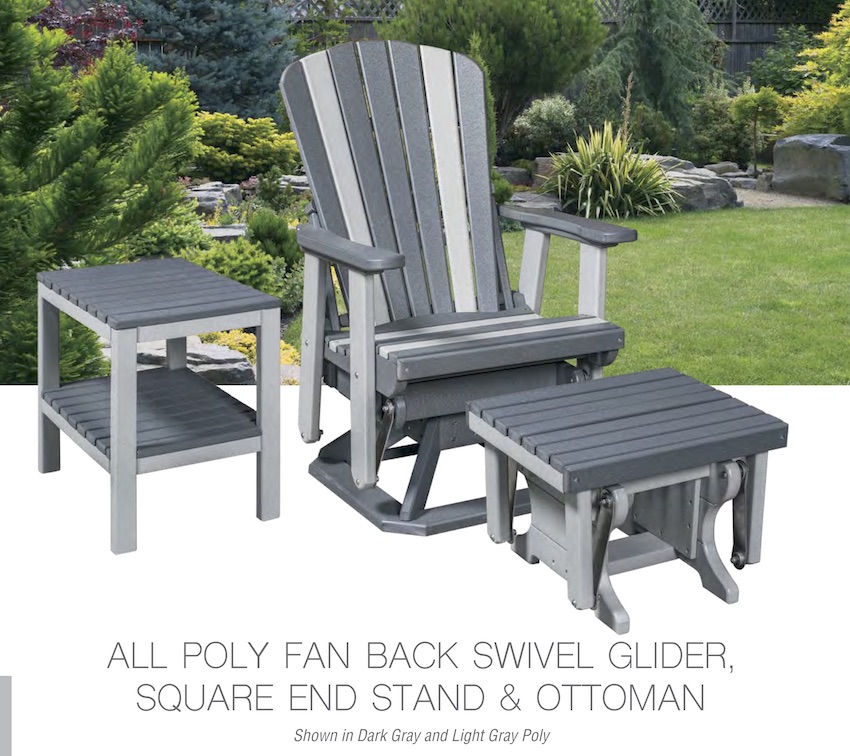 Amish poly outdoor furniture is available in a variety of colors, styles and finishes. Poly lumber can be produced in almost every color imaginable, illustrating another benefit over wood. To achieve bright and unique colors, wood furniture color must be treated with paint or stain that chips, fades and needs to be retouched periodically. Poly outdoor furniture maintains its beautiful color and finish without the added care. Due to the unique manufacturing process, the colors are vibrant and bold from the inside to the outside.