Amish Baby Furniture
We carry the very finest made baby furniture.  Options of wood, finishes and the whole process is all accomplished with your baby in mind.  We have four different Amish Builders to choose from.  Each carry over 30 styles for cribs and baby furniture.  You won't be disappointed.  Bunk Beds too.  Choices of wood, paint and finish all baby safe.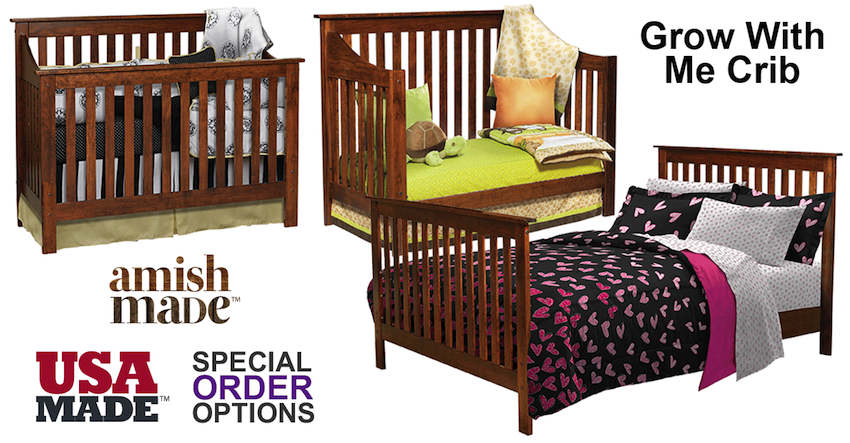 Our Amish baby furniture is well built and made to last.  You can pass it down to your children's children.  Not only is our furniture built to be a family heirloom, but it can also grow with your child. You won't need to buy your child another bed when they get too big for a crib because … we have you covered.  We have many types of convertible cribs available, which can convert to youth or full-size beds.  Not only do we have many types of convertible cribs, but we also have other types of baby furniture available:   Changing Tables. High Chairs.  Rockers.  Dressers  *Beds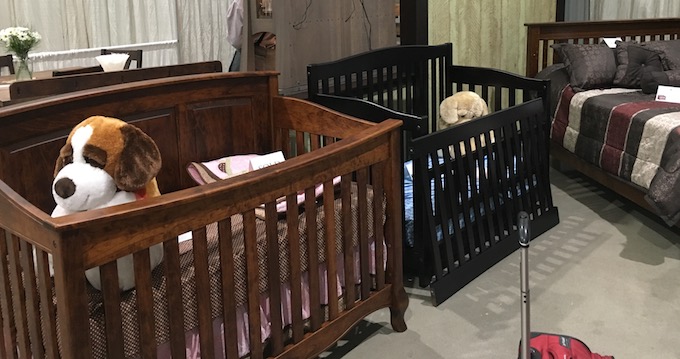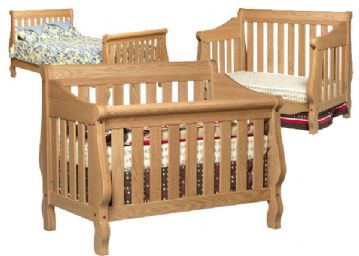 Get the Perfect Wood, with the Perfect Stain.   Our furniture is built-to-order and can be stained to match your existing décor.  Choose from a variety of American hardwoods:  * Brown Maple.  Oak.  Cherry.  Rustic Cherry.  Maple.  Quarter Sawn White Oak.  Rustic Qtr Oak
Hickory.  Rustic Hickory.  Elm and more.
Find Top Quality Furniture for your family.
We work with over 90 Amish families in Indiana, Ohio and Pennsylvania to provide you with the highest quality handmade furniture available. Our Amish tradesmen use Old World skills and take a great amount of care to choose wood that is perfect for each piece. When you buy our furniture, you're not just buying a crib or a changing table. You're buying a work of art.